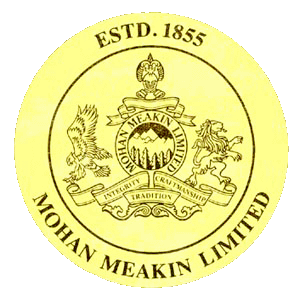 See Below for Delicious Cocktail Recipes
Old Monk XXX Rum
Size: 375ml, 750ml, 1L

Honored the world over, Old Monk had been awarded gold medals at Monde World Selections since 1982. Its a classic 7 yr blended dark rum. With the first drop of Old Monk Rum, the sheer aroma of distilled cane sugar grown in lush green fields of India, stirs up the age old legend. Old Monk Rum is a form of the legendary 'Some-ras' of India's centuries old scriptures--The Drink of Gods and Lords of India.

Alcohol : 42.2%


Old Monk XXX Rum - GOLD RESERVE
Size: 750ml with Gift Box

Aged for 12 yrs. For those extra special occasions. The epitome of unflinching dedication to quality. Blended with highly matured spirits.

Alcohol : 42.2%

Golden Eagle Premium Lager Beer
Size: 11.2oz x 24 (6pk), 22oz x 24

The rich amber liquid that is so indispensable to India's long, hot, thirsty summer. Mohan Meakin Breweries has been quenching a nation's thirst for over a century and quarter now. Golden Eagle, the drinkers' preference has come to be known as the king of beers in India. Sought after in International Markets for its taste and quality this Beer has won gold medals at Monde World Selection since 1982. Golden Eagle Beer is one of the seven best beers in the world, adjudged by an international panel of beer tasters organized by the Washington magazine.

Colonel's Special Whisky
Size: 750ml

Carefully distilled out of malt made at Kasauli, matured in oakwood casks and diluted to desired strength with Himalayan water. Colonel's Special blends well into classic cocktails. Sure to please the palate of discerning ladies and gentlmen.


| | | |
| --- | --- | --- |
| | COCKTAIL RECIPES | |
MAHARAJA PUNCH

1 1/4 oz. Old Monk Rum
2 ozs. Orange Juice
2 ozs. Pineapple Juice
Dash of Angostura Bitters
1/6 oz. Grenadine
1 Cherry and/or Slice of Orange

KAMASUTRA

1 oz Triple Sec
2 oz Old Monk Rum
1 oz Lime Juice
1 Pinch Powdered Sugar

THE TAJ

1 1/2 oz Old Monk Rum
2 oz Cranberry Juice
2 oz Pineapple Juice
1 oz Orange Curacao
1 splash Sour Mix

RUM & COKE

1 1/2 oz. Old Monk Rum
Add cola and a wedge of lime

NEW DELHI

1 tbsp Grenadine
1 1/2 oz Old Monk Rum
1 dash Bitters
1 tsp Maraschino
1 tsp Triple Sec

TRIPLE X

1 oz Old Monk Rum
1/2 oz Amaretto
Cola